Community based solar fence to save Elephants in conflict villages around Bandipur Tiger Reserve* (BTR). It has taken a paradigm shift addressing both wildlife and farmers' basic problem in conflict villages in BTR*. Mangala is one of the 15 villages that is surrounded by forest on all sides, (BTR) creating a box canyon of wildlife conflict from all sides, farmers here on a daily basis conflict with Elephants, wild pig, spotted deer and their long awaited crop yield is lost due to crop raiding by wild animals, especially Elephants that have become their eternal enemy.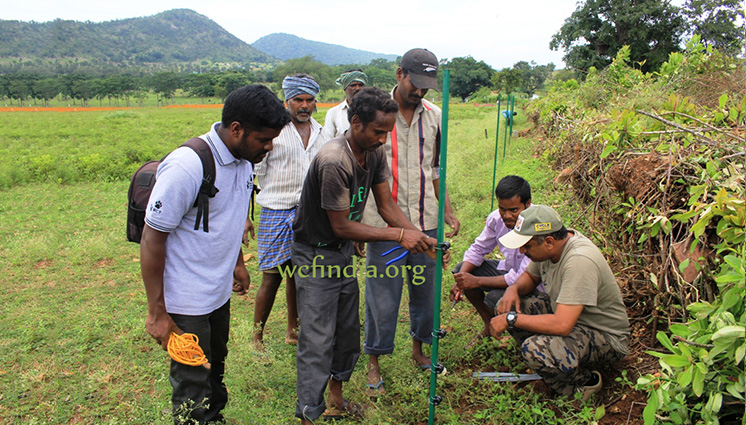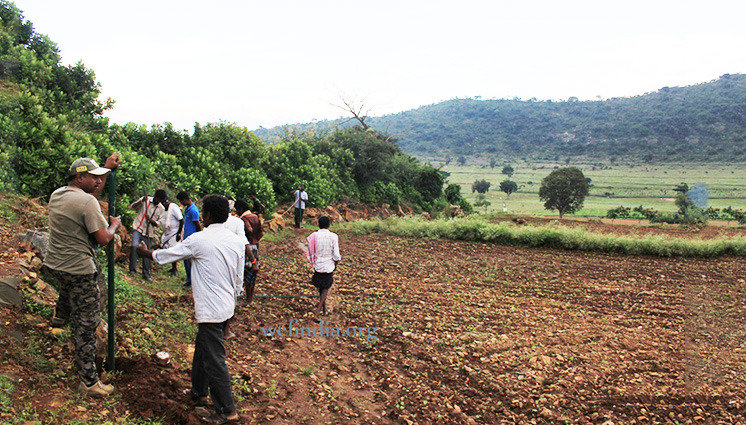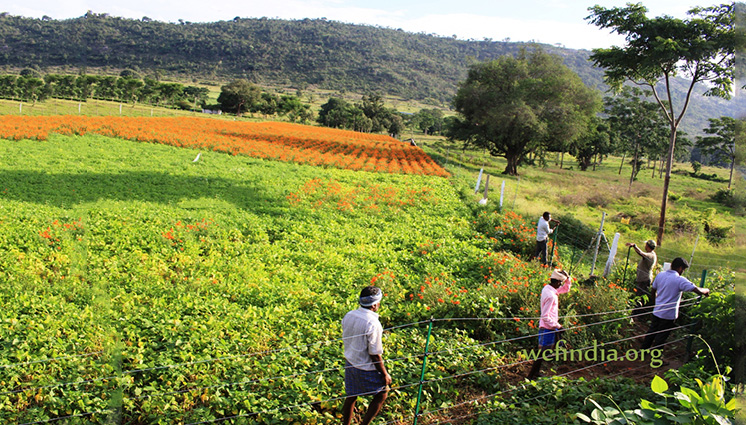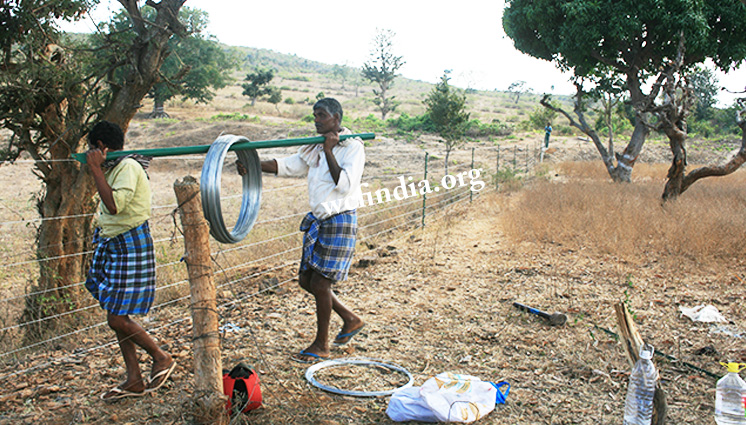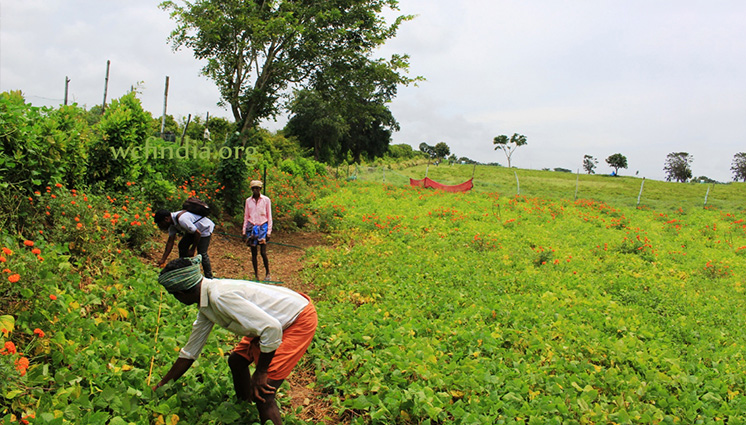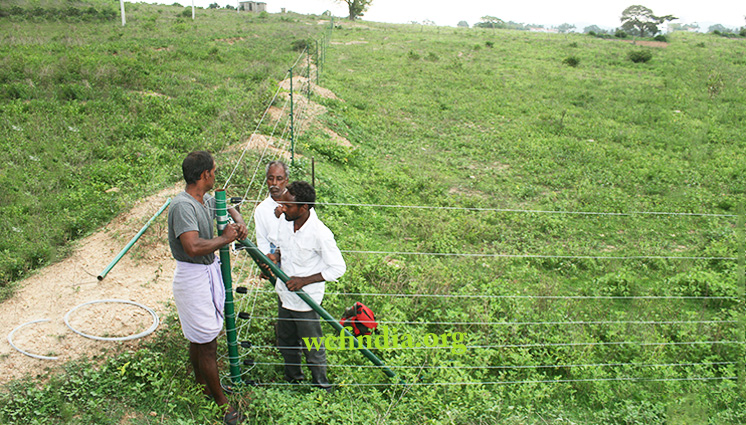 Using live electric wire connected from the electric pole to their barbed wire fence is illegal, and when elephant visit these farm lands for crop raiding, they come in contact with the wire, and death was promised. Elephant electrocution deaths were a common incidence in these villages, until WCF intervened and started "Community based solar fence in conflict villages in Bandipur Tiger Reserve to save Elephants" by helping farmers to fix solar powered D.C fence to their farm lands in Mangala village and now it is proficiently proved that by protecting farmer's crop a promising revenue is earned, eventually wildlife conservation is possible.
Gathering momentum a group of farmers collectively came forward and our initiative of community based solar fencing that became a movement. WCF has installed solar powered fence covering 475 acres of agricultural land of 75 farmer families, as beneficiaries of our first phase in Mangala and Jakalli village. These high conflict areas surrounding Bandipur Tiger Reserve needs resource and people to get involved in solution based projects, helping both farmers and wildlife. We have succeeded in solving the basic problem of the farmer, work and food security, earning his daily bread, eventually saving Elephants and conflict animals. Regular enquiries from fellow farmers who are conflict driven asking for help to install solar fence from adjoining villages' needs to be addressed immediately. We need help to buy solar power fencing materials. A promising yield helps farmer build his revenue structure and maintenance of solar fence keeps Wild pig and Elephants away and helps in conservation.
OUTCOME OF OUR EFFORT
No elephant electrocution deaths.
No requisition for crop compensation.
Friendly attitudes towards wildlife and especially Elephants.
Education and spread of news to save wildlife.
Co-existence without conflict.
Promising yield to farmers.
Crop security to farmers in high wildlife conflict areas.
Revenue securing system to farmers is promised.
Loss of human deaths is stopped.
We wish to take this project to the adjoining villages add on beneficiaries, we need help from well-wishers and friends like you. Kindly donate generously for this cause where we are saving both wildlife and human interest to a sustained life.